MP Craig Mackinlay 'not dishonest over election spending'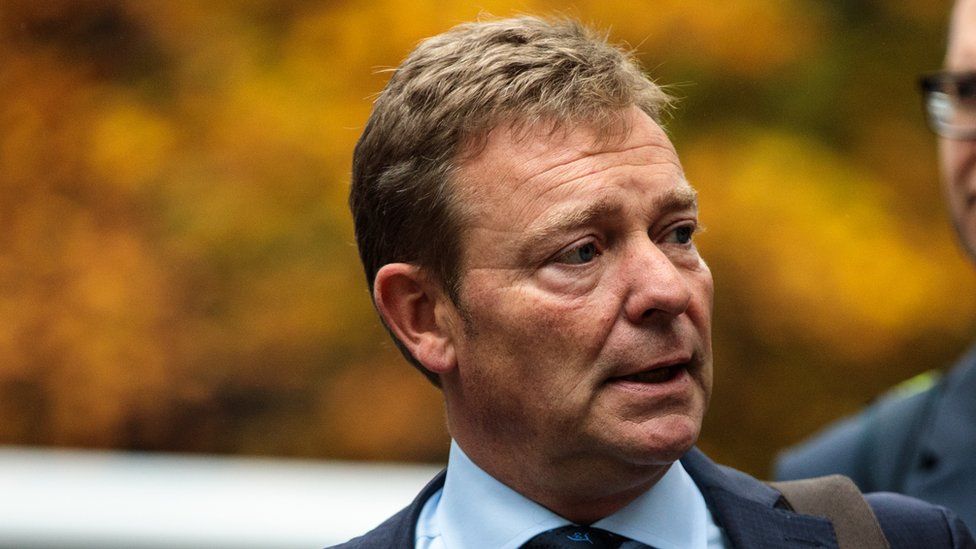 A Tory MP accused of overspending during an election campaign told police he was "confident" his expense claims were correct, a court heard.
Craig Mackinlay, 52, his election agent Nathan Gray, and party activist Marion Little, are all accused over spending for the 2015 general election.
In a police statement Mr Mackinlay, South Thanet MP, denied being dishonest, Southwark Crown Court heard.
He said he had taken advice from senior party staff over his expenses.
Reading the statement Michelle Nelson, for the prosecution, said South Thanet would usually have been seen as a safe seat, but when Nigel Farage was announced as the UKIP candidate the election had been regarded as the chance to "knock him out" of politics.
In the statement, Mr Mackinlay said he had "not been dishonest" and found it "extremely frustrating" having taken advice from senior Tory party staff over his expenses, the jury heard.
He told police he was aware some staff from Conservative party headquarters were staying in hotels in the constituency but he was "never privy to the details".
In another police statement, Mr Gray said he did not think the costs of accommodation and salaries of Conservative party staff needed to be included in the local candidate's expense returns.
Mr Mackinlay, from Ramsgate, Kent, denies two charges of making a false election expenses declaration under the Representation of the People Act 1983.
Mr Gray, of Hawkhurst, Kent, denies one charge of making a false election expenses declaration and denies a further charge of using a false instrument under the Forgery and Counterfeiting Act 1981.
Mrs Little, of Ware, Hertfordshire, denies three counts of intentionally encouraging or assisting an offence under the Serious Crime Act 2007.
The defendants are all on bail and the trial, which is expected to last until December, continues.
Related Internet Links
The BBC is not responsible for the content of external sites.