Tory MP Craig Mackinlay tells court of 'fear of Farage'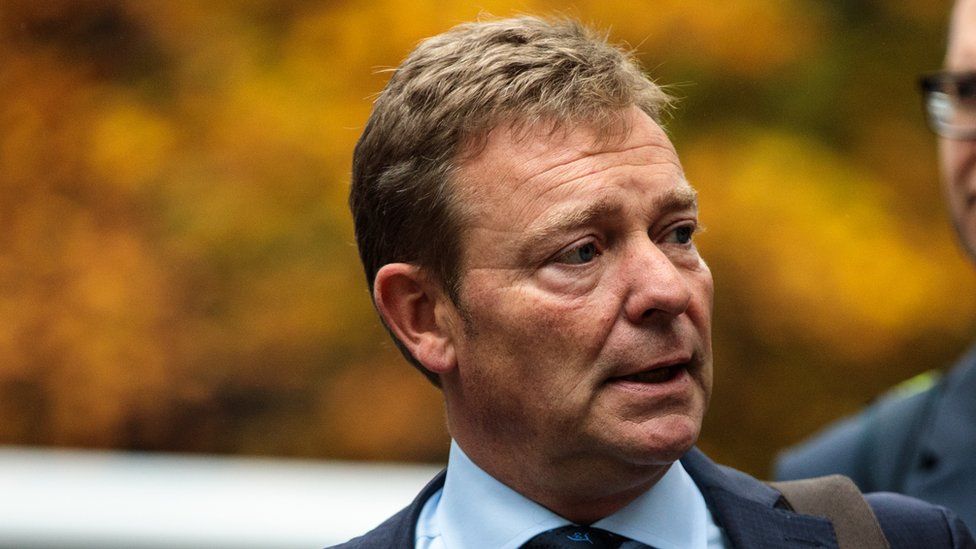 Local Tory party members fighting an election had extra support because of "the fear of Farage", a court was told.
Kent MP Craig Mackinlay, told Southwark Crown Court the support came after UKIP's Nigel Farage ran for the seat.
South Thanet's Tory MP said: "Once HQ recognised the fear of Farage....they offered to pay for a campaign manager"
Mr Mackinlay, his election agent Nathan Gray and a party activist deny involvement in false spending returns during the 2015 campaign.
Mr Mackinlay said he did not believe he was the candidate the national party would have chosen.
He told the court: "I don't think I was wanted by CCHQ. I was not on their preferred list."
The court also heard of Mr Mackinlay's earlier political career as treasurer of UKIP and his subsequent split with the party in 2005.
Earlier, judge Mr Justice Edis ordered jurors to acquit Mr Gray of a charge of forgery.
Mr Gray, of Hawkhurst, Kent, denies one further charge of knowingly making a false expenses declaration.
Mr Mackinlay denies two counts of the same offence.
Marion Little, a party staff member from Ware, Hertfordshire, denies three counts of intentionally encouraging or assisting an offence under the Serious Crime Act 2007.
Related Internet Links
The BBC is not responsible for the content of external sites.