Daryll Rowe loses appeal bid over HIV conviction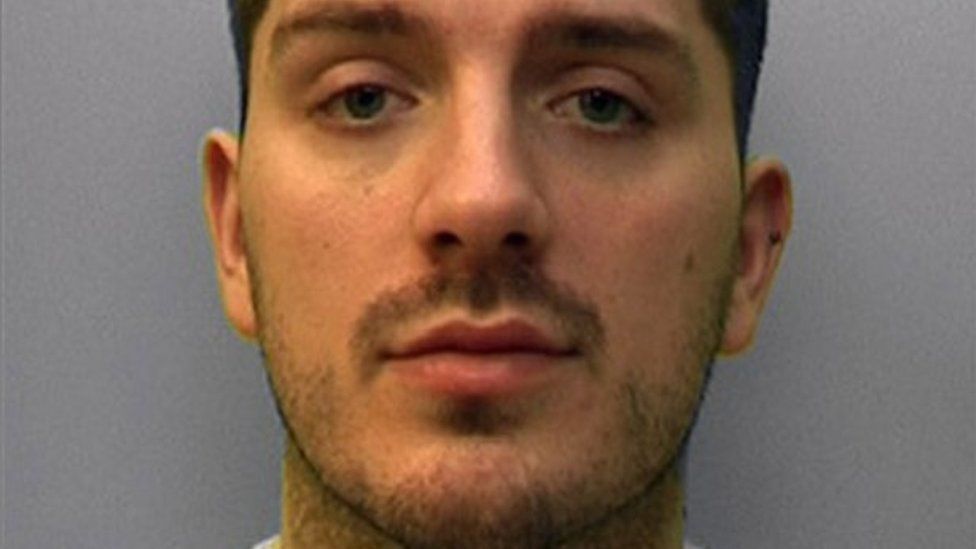 A man who tried to deliberately infect 10 men with HIV has lost a challenge against his conviction and sentence.
Daryll Rowe, 28, was jailed for life, with a minimum of 12 years, at Brighton Crown Court this year.
He was the first man in the country to be found guilty of intentionally setting out to spread the virus.
Rowe, of Brighton, infected five men he had unprotected sex with and sabotaged the condoms of another five in Brighton and Northumberland.
He was convicted of five counts of causing grievous bodily harm with intent and five of attempting to do so.
Rowe took his case to the Court of Appeal, but judges ruled the grounds presented on his behalf to challenge against his conviction were "unarguable".
Lady Justice Hallett also said Rowe's application relating to his sentence was unarguable.
His trial heard he launched a deliberate campaign to infect men he met on dating app Grindr after being diagnosed with HIV in April 2015 in his home city of Edinburgh.
Rowe told jurors he believed he had been cured of the virus by the time he moved to Brighton, having adopted the practice of drinking his own urine as a treatment, supplemented with natural remedies, including oregano, coconut and olive leaf oils.
Related Internet Links
The BBC is not responsible for the content of external sites.