Migrant numbers double one year after 'major incident'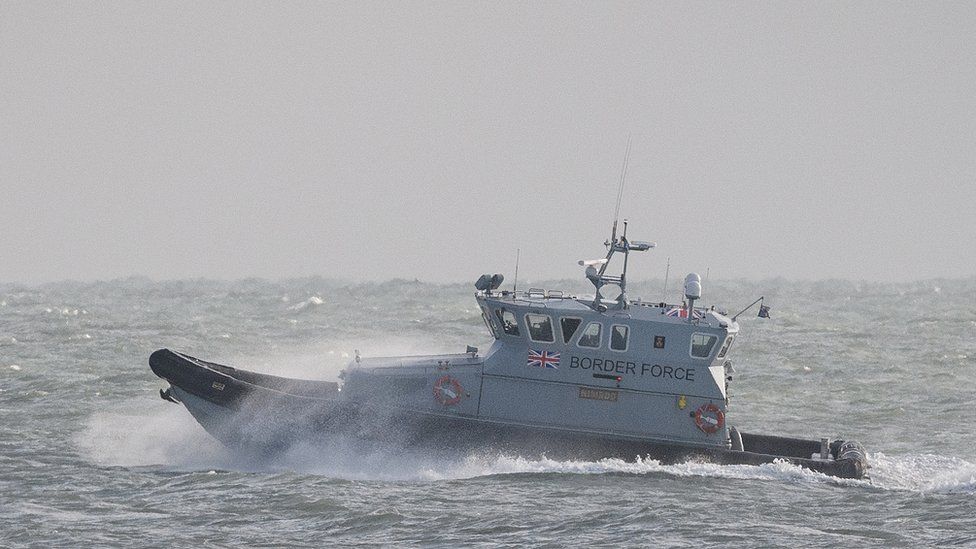 The total number of migrants arriving in small boats in 2019 reached almost 1,900, as three more boats were intercepted off the Kent coast.
During December 2019 more than double that number - 283 migrants - landed on the Kent and Sussex coasts.
At least 1,892 have successfully crossed the Channel this year, according to research by the BBC.
A further 1,235 people have been intercepted by the French authorities during 2019.
The 43 adults rescued on New Year's Eve said they were Iranian, Iraqi and Afghan nationals, the Home Office said. Six migrants were also picked up off France.
The newly elected Conservative MP for Dover and Deal, Natalie Elphicke said a "fresh approach" was needed.
A fresh approach is needed so that anyone picked up in the English Channel is returned to safety in France. That is the surest deterrent & also the compassionate thing to do as when people know that they will not succeed then they will not make these very dangerous crossings. https://t.co/8IBtdrB1GL

— Natalie Elphicke MP (@NatalieElphicke) December 31, 2019
In February a boat carrying 13 migrants including two children and a baby was found in the English Channel off the Kent coast.
In July a man wearing flippers attempted to swim across the Channel and in August two people in a kayak were picked up.
One of those, Masoud Mohammadifar, who represented Iran in international canoe competitions, said anyone attempting the crossing in an inflatable kayak was "playing with their life".
The Home Office said: "Those who seek to come to the UK illegally and the ruthless criminals who facilitate journeys are all breaking the law and endangering lives.
"Individuals who reach the UK illegally should be in no doubt about our determination to return them to Europe."
A spokesman said more than 120 people had been sent back to European countries during 2019.
Bridget Chapman, from the Kent Refugee Action Network, said it was an "extremely irresponsible statement," which "appears to be politically motivated and designed to whip up ill-feeling towards desperate people".
Related Internet Links
The BBC is not responsible for the content of external sites.