Coronavirus: Severn Valley Railway appeal tops £400,000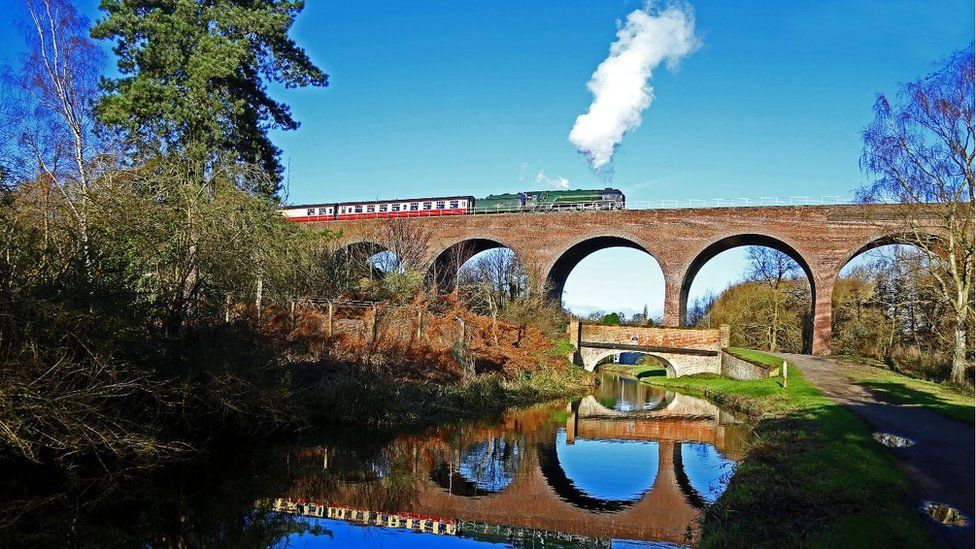 A cash boost of more than £400,000 has secured the short-term future of the Severn Valley Railway, but it remains worried how lockdown will bite later on.
Following an appeal, donations and share purchases amounting to £416,193 are supporting the shut attraction on a "care and maintenance basis".
But it adds money is needed to survive beyond a visitor-free summer.
To that end, the heritage railway's "fight back fund" seeks more donations.
A spokesperson for the attraction, which runs between Shropshire and Worcestershire, said: "We face a longer-term and more serious threat than we could have envisaged.
"The devastating loss of income to the SVR while it remains closed during our peak running season means we won't be able to make our crucial annual investment into the railway. This amounts to £4.5m."
In the meantime, the money raised so far is going towards minimal, essential staff to cover station security and protection of the rolling stock.
But the future has become the main focus.
Officials say they fear that not only is a May or June re-opening unrealistic, there could be fewer passengers when lockdown eases as people may be "reluctant to take part in social activities".
A spokesperson said: "It may be that we won't see a return to sustainable levels of passenger revenue until well into next year."
Those who have made donations so far have been thanked for taking away "the immediate threat to the railway's future".
Related Internet Links
The BBC is not responsible for the content of external sites.