Grand Central train services restart after three month shutdown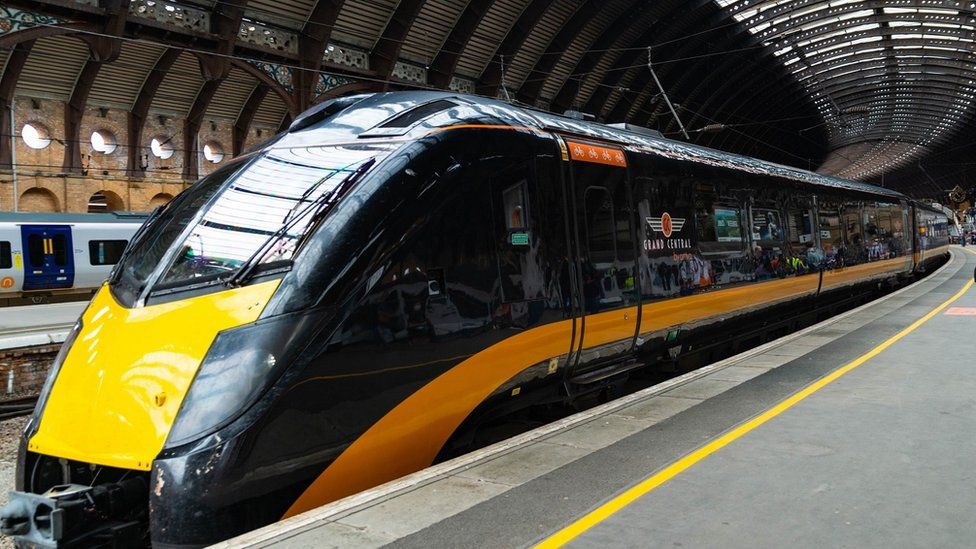 A rail operator has restarted some of its services after a three month suspension during the coronavirus lockdown.
Grand Central runs trains from Bradford and Sunderland to London King's Cross.
It stopped its services for the third time in 12 months on 9 January.
The firm's managing director Richard McClean said the return of services would be gradual but hoped they would be "back for good" after a year of disruptions.
The York-based company operates as an "open-access" service, so it receives no government subsidy but relies on income from ticket sales.
"This is something positive for our customers following a really tough year," he said.
"Other than a few months of relative normality during the summer, the disruption from Covid on society made it financially unviable for us to run services.
"While it's going to be so good to see Grand Central trains heading out again on Saturday, we have to make our return a measured, gradual and sensible one.
"This is very much about rebuilding passenger confidence and ramping up services when the time is right."
Mr McClean added the services would operate socially distanced seating and passengers would have to wear masks while onboard.
All tickets have to be booked in advance.
Related Internet Links
The BBC is not responsible for the content of external sites.