Hundreds ignore 'don't swim' rules in Yorkshire reservoirs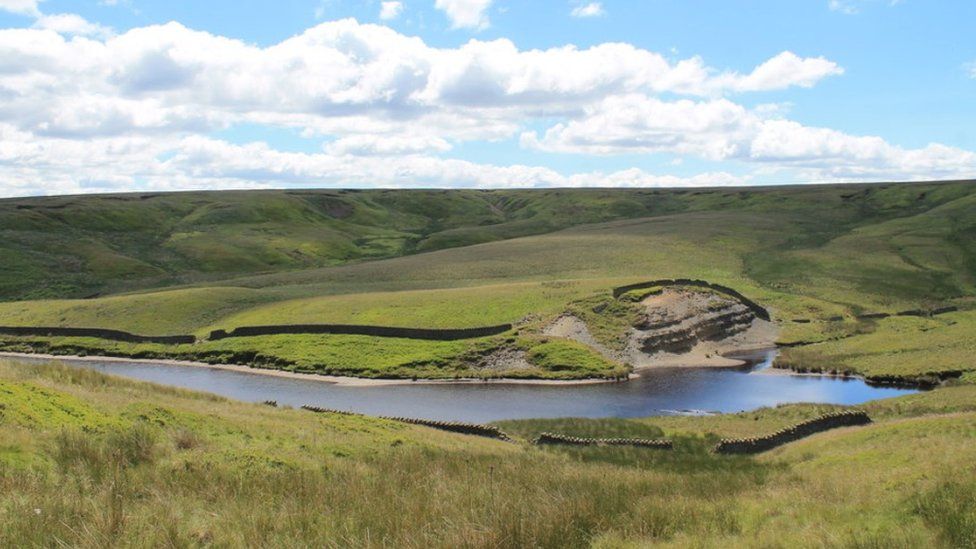 More than 750 people have been seen swimming in reservoirs in the space of a week despite warnings about the deadly dangers of open water.
Swimming is not allowed at Yorkshire Water sites but hundreds of people, including unaccompanied children, have been going in during the hot weather.
The company said it had recorded a total of 762 people at 14 of its reservoirs between 11 and 18 July.
The reservoirs where people have been swimming include Ramsden, Mixenden and Snailsden in West Yorkshire and Roydmoor, Riveline and Broomhead in South Yorkshire.
Gaynor Craigie, from Yorkshire Water, said teams had seen a "dramatic increase" in the number of people going into the water during the heatwave.
She added: "We know the true number of people entering reservoirs across the region will be much greater and we would urge people not to take risks by getting into the water for any reason."
She said swimming in reservoirs placed people at risk of cold water shock.
Unseen objects and machinery and currents associated with a functioning reservoir were other hazards, Ms Craigie added.
Related Internet Links
The BBC is not responsible for the content of external sites.