Police pay freeze: Bosses warn plans are 'an insult'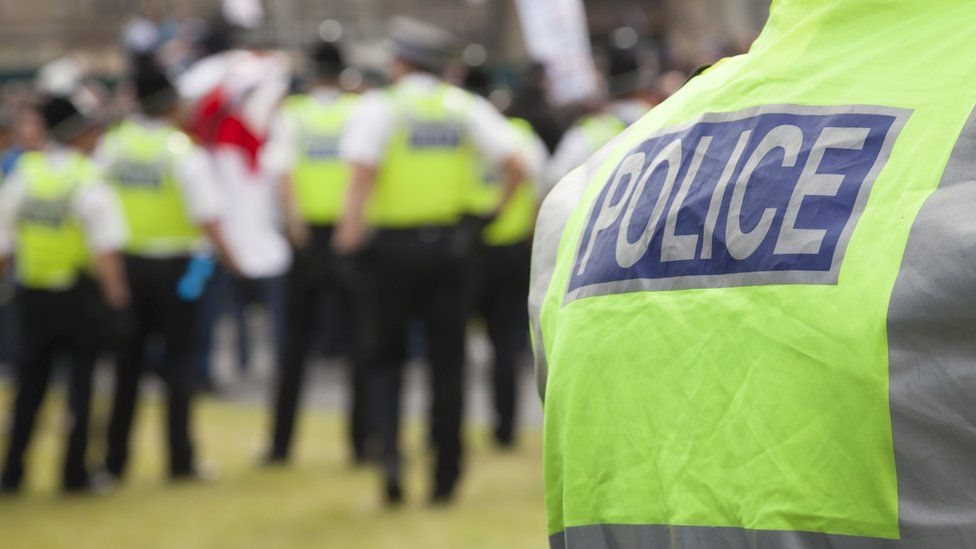 Police bosses have criticised government plans to freeze the pay of officers earning more than £24,000.
The chief constable of Northamptonshire Police said it was "quite frankly an insult and wholly unacceptable".
Kent Police Chief Constable Alan Pughsley said he was "bitterly disappointed".
The Home Office said the freeze was necessary to protect jobs, as public finances have "been significantly impacted by the pandemic".
On Thursday the Home Secretary Priti Patel confirmed officers earning more than £24,000 would see no change to their pay, while those earning less would be given an annual rise of £250.
Kent's Conservative Police and Crime Commissioner Matthew Scott has written to the government asking for a review of the decision.
Mr Scott said: "Police officers and staff deserve a pay rise."
He said they have been "at the front line of this pandemic" and experienced "a massive increase in assaults" as a result.
Nick Adderley, Northamptonshire's Chief Constable, agreed: "Over the past 18 months I have seen officers punched, stabbed, shot, persecuted and ridiculed whilst attempting to implement confusing, rushed and ambiguous legislation... only to be ignored when it comes to a pay settlement."
The Home Office said the freeze would "ensure fairness", however police bosses disagree.
The public sector pay freeze "had not been consistent, with those in the NHS and fire service receiving well-deserved pay rises", Mr Scott said.
Mr Adderley said: "Pay aside, this indicates a complete lack of awareness, appreciation or recognition for the incredible work officers have done throughout this pandemic."
"It's not right in my view. I am bitterly disappointed," Mr Pughsley said, adding: "My officers and staff are wonderful, brilliant [and do a] fantastic, very brave job."