Sarvar Ismailov: Ex-Everton director's assault case discontinued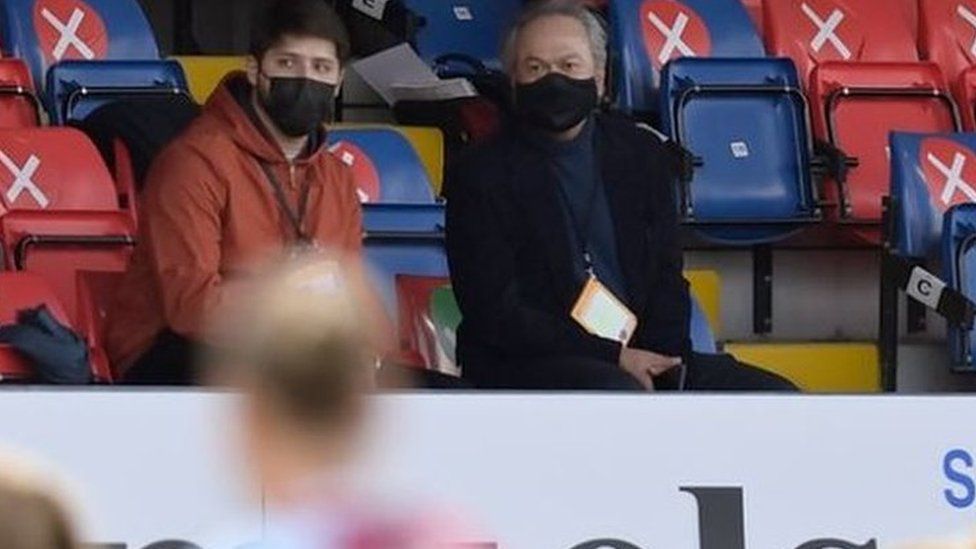 The case against former Everton director Sarvar Ismailov has been dismissed due to a "lack of evidence".
Sarvar Ismailov, 26, and his brother Sanjar Ismailov, 34, were accused of causing grievous bodily harm to Edmond Krasniqi at a flat in London.
A third man Malik Bilal, 40, was also accused of the same offence on 11 June.
But, following a three-week adjournment, Westminster Magistrates' Court heard the case had been discontinued.
No further details were given in court by the Crown Prosecution Service.
But a spokesman later said: "We have a duty to keep all cases under review and on further consideration we decided this case no longer met our legal test.
"It has therefore been discontinued and we have written to the complainant explaining our decision."
As part of the same case Sanjar Ismailov had also been accused of assaulting a model called Astrid Fajcsi and causing criminal damage to a diamond bracelet worth more than £5,000.
Sarvar Ismailov joined the board of Everton FC in July but he stood down on 2 November for "personal and health reasons".
Educated at Millfield School in Somerset and Regent's University, Sanjar Ismailov completed an MBA at Oxford University.
Sarvar Ismailov went to Leighton Park School in Reading and City University in London.
Their uncle Alisher Usmanov is one of the wealthiest men in Russia, having made billions of dollars with his mining and telecom interests.
Although he does not own Everton FC, he has strong commercial ties to the club.
Related Internet Links
The BBC is not responsible for the content of external sites.