'Suspicious' man sought in Stevenage nurse rape inquiry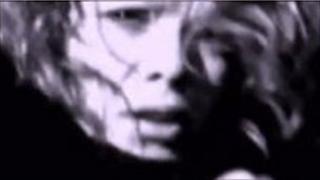 Police investigating the rape of a nurse in Hertfordshire almost six months ago have released details of a man seen acting suspiciously.
The woman, aged in her 30s, was walking near Chequers Bridge Road in Stevenage, early on 24 March.
An attacker wearing leather gloves, who smelt of tobacco smoke, approached her from behind and assaulted her.
A slim man aged 18 to 30 was seen in the area in the two days before the attack and not since, police said.
He is described as being black with light-coloured skin and was clean shaven.
He was wearing a light blue long-sleeved sweatshirt with dark cotton bottoms. He had running trainers which were said to be dirty.
Police said they have only a brief description of the attacker, but believe he may have been running as he was out of breath when he approached the woman.
He ran away after the rape and is believed to have been disturbed by a passer-by or a car starting.
'Unimaginably frightening'
The victim ran out of Watson Road, along Fairview Road and towards the leisure park.
Her ordeal continued when she sat down distressed in a railway station underpass and called for help but was ignored by some passers-by, police said.
In June, police released a reconstruction of the "unimaginably frightening" rape to encourage witnesses to come forward.
Det Con Kelly Adams said: "We have carried out extensive inquiries and issued various media appeals to identify who is responsible for this terrifying incident - one which is highly uncommon in this county.
"We continue to provide support to the victim, who is deeply traumatised, and are determined to trace the offender so that she can have some closure."
An appeal for information will appear on Crimewatch at 2100 BST on BBC1.