River search over sunken scooter in Bedford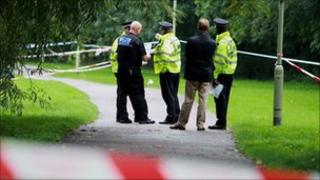 A river in Bedfordshire is being searched by the fire service and police after a mobility scooter was seen partly submerged in the water.
Emergency crews were alerted to Longholme Way, Bedford, at 0820 BST, the East of England Ambulance Service said.
It is not yet known whether a person was riding the scooter when it went into the River Great Ouse.
Paramedics are on standby at the scene, the ambulance service added.