Tributes paid to woman found dead in Bedford river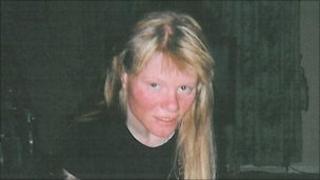 Neighbours of a woman found dead in a Bedford river have been paying tribute.
Gaynor McEvoy, 30, who had a mental health condition and epilepsy, was found in the River Ouse near Cardington Road at about 1030 BST on Monday.
Police had been searching the area after her mobility scooter was found in the river near Longholme Way on Friday.
Janet Johnson, who is thought to be the last person to see Ms McEvoy alive, said: "Gaynor was bubbly, friendly and happy."
Ms McEvoy, who was unable to walk far, left Ms Johnson's house in Kempston on her mobility scooter for her home in Putnoe.
'Good person'
She was last seen at about 2130 BST on Thursday heading towards Bedford.
Ms Johnson said: "She was happy she got a flat in Putnoe, although she did want to move back round here."
Her neighbour in Putnoe, Harminder Ram, said: "Gaynor was a good person, a cheerful person."
Bedford Borough Council said Ms McEvoy left sheltered accommodation in Kempston and moved to a flat in Putnoe which was not under warden control.
The council said Ms McEvoy was very independent and it was very much her choice to move.