Criminals' money buys police dogs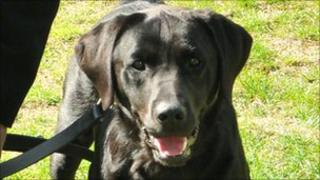 Money seized from criminals has been used to buy and train two police dogs for Bedfordshire and Hertfordshire.
The dog unit, which works across the two counties, has spent six weeks training 17-month-old Labrador Daz and 18-month-old springer spaniel Jack.
Both dogs, chosen from rescue centres, have been trained to find drugs, cash, firearms and ammunition.
A police spokeswoman said it was a "virtuous circle" that criminals had paid for the police dogs.
Det Supt Jane Swinburne, of Hertfordshire Constabulary's serious and organised crime group, said: "I am so delighted that, as a result of stripping criminals of their ill-gotten gains, we have been able to provide the dog unit with two new specialist police dogs to help fight organised crime.
"As a result we are reinvesting money seized from criminals by channelling it into resources that will recover money from offenders. It is a virtuous circle."
The Proceeds of Crime Act gives judges power to order the seizure of cash generated by crime.
In the past year Hertfordshire police said it had seized more than £3.2m from criminals.
The dogs and their handlers started duty on Monday.