Lorry man cleared of crash death at Luton Airport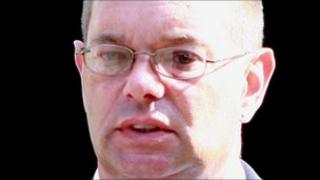 A lorry driver accused of killing a pensioner on a crossing outside Luton Airport has been cleared by a jury.
Mary Whiting, 78, from Norwich, had just returned from a family holiday in May 2009 when she was hit by a truck being driven by Rossano Casagrande.
Mr Casagrande, 50, of Fulbridge Road, Peterborough, Cambridgeshire, was found not guilty at Luton Crown Court of causing her death by careless driving.
The court heard a police expert describe it as a "tragic accident".
The jury took half an hour to reach their unanimous verdict.
Crossing modified
The crossing was on airport owned land and did not conform to regulations that apply to public roads. It has since been modified.
The Health and Safety Executive is still carrying out investigations into the circumstances of the accident.
Mr Casagrande said he had been an HGV driver for five years and was delivering milk to Luton Airport for his employer Robert Wiseman Dairies in Northampton, a journey he had done about 20 times before May last year.
An accident investigation officer said that despite six well-placed mirrors there were still blind spots for the driver.
Pc Steven Andrews said it was his opinion that Mrs Whiting was in a blind spot when the lorry driver believed the crossing was clear and pulled slowly ahead.
Mrs Whiting decided at the same moment to step into the road, thinking the lorry was still stationary, he said.
Mr Casagrande said he agreed with the police officer's opinion that Mrs Whiting must have been in his blind spot when he pulled away.
"I have felt devastated. I left my job and have not worked since and it has caused health problems," he added.