Binman denies colleague's murder in Hertfordshire park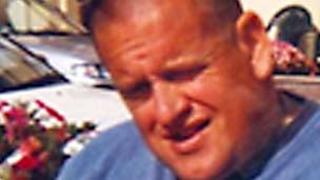 A binman was battered to death by a work colleague who lured him to a country park in Hertfordshire, a court has heard.
Gary Bennett, 46, was hit on the back of the head at least 13 times during the attack in Aldenham Country Park, Elstree, in February, jurors heard.
A gold chain which Mr Bennett always wore was also used as a ligature, St Albans Crown Court was told.
Julian Felisi, 38, of Whippendell Road, Watford, denies murder.
The jury was told Mr Bennett, of Little Oxhey Lane, South Oxhey, near Watford, would buy tobacco from Mr Felisi, who had recently returned from Belgium or France with supplies.
Tobacco deal
Mr Felisi told police following his arrest that he had no idea how Mr Bennett was killed and said he had never given him a lift in his car.
The jury was told that CCTV evidence was later produced, and Mr Felisi's solicitors filed a defence case statement with the court.
In it, Mr Felisi said he had picked Mr Bennett up from his home in the morning, but two Irishmen got into the car and told him to go to Aldenham Country Park.
He said he was not present when a tobacco deal took place and all he heard was shouting.
Prosecutor Michael Speak told the court: "He said these Irishmen had murdered Mr Bennett. He was forced to take them away from the murder scene and then drop them off to catch a bus to London.
"Are these the first murderers who flee the scene by standing at a bus stop and waiting for a bus?"
The prosecutor said Mr Felisi's defence statement was "nonsense and completely ridiculous".
The case continues.