Met police officer 'lied about speeding' in Luton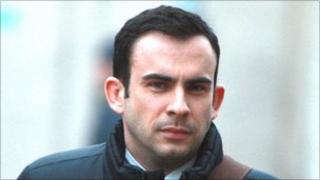 A police officer tried to escape prosecution after his car was twice photographed speeding in Bedfordshire, a jury has heard.
Police examined images which proved Mark Williams, 30, of Luton, was driving the vehicle in the town on both occasions, Luton Crown Court was told.
Mr Williams, an officer with the Metropolitan Police, denies two charges of perverting the course of justice.
The prosecution told jurors he claimed his number plate had been cloned.
After using the same excuse after the second offence on 10 February 2010, police re-examined photographs taken by a speed camera and could tell Mr Williams was behind the wheel, the court heard.
The jury was told that 18 months previously, Mr Williams did not respond to a letter requesting details about who had been driving his car at 44mph in a 30mph zone on 22 August 2008.
'Deliberate lies'
More than a month later, he told the Central Ticket Office in Bedford that he had been laid up with a serious spinal condition and his car was in the West Midlands.
Wayne Cleaver, prosecuting, said Mr Williams put forward the suggestion that "it could only be because someone had cloned his number plate."
As a result, nothing was done about the matter.
In March, following the second offence, Mr Williams wrote to the ticket office requesting photographic evidence, and again claimed he was not driving.
Mr Cleaver said: "This was no longer a simple matter of speeding. Now it was a little more serious in that it was two attempts to get out of it by telling deliberate lies."
When shown the photographs, Mr Williams agreed he had been driving too fast but claimed his communication with the ticket office had been misunderstood, the court heard.
Mr Cleaver said that as an officer, Mr Williams "would have realised more than anyone" how important it was to provide accurate information in a timely fashion.
The trial continues.