Doctor jailed for 16 years for murdering wife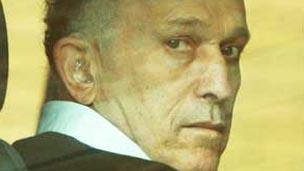 A doctor who stabbed his wife to death at their Hertfordshire home has been jailed for at least 16 years.
Luton Crown Court heard retired GP Amad Jumaily, 60, murdered his wife June, 46, after she left him and began a relationship with another man.
He had denied the charge but admitted manslaughter on the grounds of diminished responsibility.
The court heard the attack was witnessed by Mrs Jumaily's 18-year-old daughter.
Jumaily had employed private detectives to follow his wife and fit a tracker device to her car.
Michael Speak, prosecuting, said the private detectives later photographed her with a man.
When she came to the former marital home in Field Lane, Letchworth on 23 December last year to discuss splitting their property he stabbed her 20 times.
That photograph was at the house when Mrs Jumaily arrived to discuss a list she had prepared to divide up their property.
Mr Speak said: "That was the spark, the final straw. He simply erupted and went into a violent and uncontrollable rage."
Mrs Jumaily's daughter went to the kitchen and saw him stabbing her mother on the floor.
She called 999 and managed to get hold of the knife and lock the doctor in another room.
Jumaily told the jury he had lost all control of his mind at the time and described his wife as "my lifeline, the love of my life" and said he had repeatedly contemplated suicide in the weeks after she left him.
Judge Richard Foster told Jumaily: "Ultimately she left you and found love elsewhere.
"You just could not accept that and pursued her relentlessly...You thought you owned her.
"You stabbed her to death in a frenzied attack in a jealous rage. The trauma suffered by her daughter must be unthinkable."
Related Internet Links
The BBC is not responsible for the content of external sites.