Conman jailed for will change attempt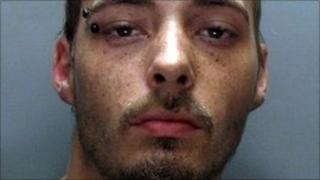 A man has been jailed for befriending an elderly man and then trying to get him to change his will and leave him his £450,000 house.
St Albans Crown Court heard Simon Kopp, of Long Johns, Hemel Hempstead, Hertfordshire, befriended Kenneth Howkins, 87, in August 2009.
When the victim refused to alter his will, Kopp asked a firm of solicitors to do so.
Kopp, 24, pleaded guilty to fraud at an earlier hearing.
The court heard that on 15 March 2010, Kopp contacted a solicitor in an attempt to take possession of Mr Howkins' home in St Albans.
The court heard he had befriended Mr Howkins when Kopp had been employed to carry out work in his garden.
Daniel Higgins defending said "This fraud was never going to be successful."
He said Kopp had provided his details to the solicitor meaning he was always going to be caught.