Things to do in Beds, Herts and Bucks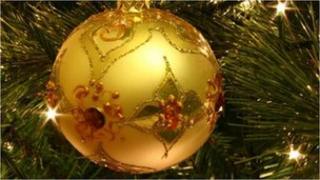 Lost for ideas for something to do over the coming weeks?
Here's a snapshot of what's on in Bedfordshire, Hertfordshire and Buckinghamshire with links to other sites and listings.
To get your event added to our listings send the details to threecounties@bbc.co.uk and we'll do the rest.
Family Fun
Milton Keynes Scale Model Club has many members of various ages and skill levels who focus on many different subjects. The club is inviting anyone who receives a model over Christmas to visit Milton Keynes Library on any Saturday from 7 January to 28 January to discuss with Milton Keynes Scale Model Club members how you are getting on and any advice required.
Outdoors
Discover Bedford's oldest streets using a mixture of local knowledge and new technology. The Hidden Bedford crew will take you on a tour of Bedford and help you discover the history beneath modern Bedford using QR code technology. Participants do not need any special skills or technology and the walk is free.
Military style fitness classes every Saturday, 10.00 GMT -11.00 GMT at the Dunstable Downs and Chilterns Gateway Centre. Train outside feel great inside. First session free then £5 per session. Booking not needed just turn up.
Arts and Culture
A New Year Viennese concert will take place on Friday 6 January at the Bedford Corn Exchange. Glittering waltzes, fiery polkas and romantic songs will be performed by some of the country's leading musicians and star soloists. Tickets £13 to £26. 4 for 3 offer on £26 tickets. Contact 01234 269519 for more details.
Extra inspiration
Bedfordshire...
Days Out with the Kids in Bedfordshire
Hertfordshire...
Barnet and Potters Bar Times: What's on
Welwyn Hatfield Times - What's on
Buckinghamshire...
About Britain: Buckinghamshire
Milton Keynes Citizen: What's on