Tomas Navickas jailed for drunken murder of housemate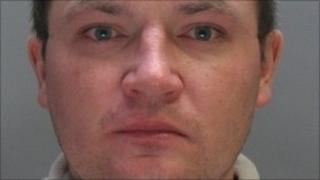 A man has been jailed for at least 14 years for murdering a woman in Hertfordshire.
Tomas Navickas, 32, from Ermine Close in Royston, murdered 43-year-old Svetlana Olsevka at the home they shared.
Ms Olsevka was found in March 2010 and had suffered chest and stomach injuries.
Navickas pleaded guilty to murder at the start of his trial at Luton Crown Court and was given a life sentence.
Ms Olsevka left behind a daughter in her early 20s, a mother and a brother who all live in the Daugavpils area of Latvia.
Drinking heavily
She came to the UK to work five years ago.
Prosecutor Beverly Cripps said the couple had been living together since about September 2009.
She said the couple had both been drinking very heavily on the night of the incident.
Miss Cripps said post-mortem tests revealed Ms Olsevka had suffered 14 broken ribs and her liver, spleen and small bowel were torn causing a loss of blood from which she died.
Christopher Strachan, defending, said of Navickas: "He told a psychiatrist, 'deep down I did not want to kill her, I had no reason to kill her'.
"He told another psychiatrist that she was his best friend and he could not understand how he could have done it. He said he regretted it very much and her death was a great loss to him."
Judge Richard Foster told Navickas: "That night, in drink, you attacked Svetlana relentlessly.
"You kicked her and you punched her and it was your shod foot and your hands that brought about her death.
"She would have been utterly helpless in the face of such a persistent attack."