Sugababes to headline Cazfest music festival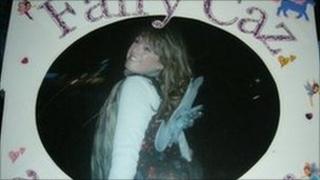 The Sugababes will headline a music festival this summer, held annually in memory of a Hertfordshire teenager.
Cazfest will take place on Saturday 2 July 2011 at Sworder's Field in Bishops Stortford.
Now in its third year, the event is held in memory of 17-year-old Caroline Johnstone.
Caz, as she was known to her friends, was a student at Bishops Stortford High School and had planned to go to university to study English.
On 6 June 2008, while out with friends at a nightclub she collapsed and, despite the prompt attendance of the medical services, never regained consciousness.
After five days the decision was taken to turn off her life support.
ECG screening
Cazfest was established by the teenager's family to raise awareness and fund the heart screening of all sixth form students, initially in the Bishops Stortford area, but then across as much of Hertfordshire and Essex as possible.
"Since Caroline died, we've worked very closely with the charity CRY (Cardiac Risk in the Young), and have paid for ECG (electrocardiogram) screening for around 350 young people," said Caroline's mother Lesley Johnstone.
Over 3,500 people attended Cazfest 2010, raising over £30,000 for the charity. Organisers hope to attract 5,000 visitors this year and are looking to raise in excess of £50,000.
"The Sugababes are one of the biggest girl bands and we are delighted they will be performing at the festival," said Mrs Johnstone.