Man involved in Luton slave murder has sentence cut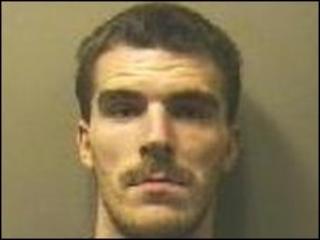 One member of a Luton family who kept a man as a slave, subjecting him to months of torture before he was murdered, has had his jail term cut.
The headless, dismembered body of Michael Gilbert, 26, was found in a lake in Bedfordshire, in May 2009.
Richard Watt, 26, jailed for six years for familial homicide, had his sentence cut to four years at London's Criminal Appeal Court.
His brother James Watt, 27, and two women were jailed for life for murder.
James Watt was given a minimum term of 36 years.
His girlfriend Natasha Oldfield, 29, and Nichola Roberts, 21, who was Richard Watt's girlfriend, have to serve at least 18 and 15 years respectively.
Three judges at the Criminal Appeal Court rejected the sentence appeal of James Watt, Oldfield and Roberts.
Body dumped
Richard Watt had his sentence cut in light of the assistance he had offered the prosecution in bringing the other members of his family to justice, and his guilty plea.
The court heard it was believed that Mr Gilbert died in January 2009 as a result of the abuse he had suffered.
His body was dismembered and dumped in the Blue Lagoon, Arlesey, where it was discovered in May 2009.
Reducing Richard Watt's sentence, Lord Justice Richards said: "His assistance meant the remaining body parts were found.
"He also gave evidence against members of his immediate family and his girlfriend in extremely difficult circumstances."
James Watt's appeal against his 36-year minimum term was rejected, with the judge calling the case a "grotesque story" in which James Watt indulged in "depraved, exceptionally brutal and sadistic conduct."
Familial homicide was introduced in the Domestic Violence Crime and Victims Act 2004.
It closed a legal loophole that allowed those jointly accused of the murder of a child or vulnerable adult to escape justice by remaining silent or blaming each other.