Car sharing scheme started in Bedfordshire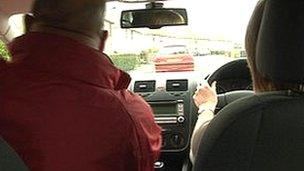 An internet-based car sharing scheme is urging people to sign up to save money on fuel and help the environment.
Central Beds and Luton Liftshare is a partnership between Central Bedfordshire and Luton Borough councils and Liftshare, the UK's largest car sharing organisation.
The scheme provides a free matching service for those who live, work and travel in and around Bedfordshire.
It says drivers can save up to £1,000 a year by car sharing to work every day.
Councillor Dave Taylor, portfolio holder for environment and transport at Luton Borough Council, said: "It's just one step in the right direction of trying to reduce traffic congestion in the area.
"There are people across Bedfordshire making similar journeys from home to work every day.
"If everybody shared just once a week, it would significantly reduce commuter congestion and significantly reduce carbon emissions."
Related Internet Links
The BBC is not responsible for the content of external sites.