Bedfordshire Royal Navy officer killed herself at sea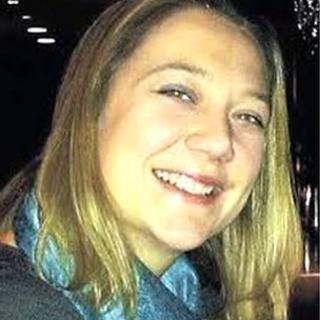 A Royal Navy lieutenant killed herself on board a warship fighting pirates off West Africa, an inquest has heard.
Lt Sara Hellawell, 26, from Ampthill in Bedfordshire, locked herself in her cabin on 16 June after an evening drinking on board HMS Edinburgh.
Empty blister packs of medication were found scattered on the floor of her cabin and four letters beside her bed.
Coroner David Morris at Dunstable Coroner's Court recorded that she took her own life while on active service.
Lt Hellawell was found dead in her cabin after a colleague forced open the door.
A post-mortem examination revealed she had died from drug toxicity caused by amitriptyline, an anti-depressant also used to treat irritable bowel syndrome, and codeine, a pain killer.
'Sweetheart' remark
The ship had left Portsmouth on 25 May on a seven-month tour of duty against piracy off West Africa before going on to the Falklands.
The court heard there was nothing in the officer's medical history to show she was suffering from depression.
She was serving as a marine engineer but had suffered irritable bowel syndrome in the past.
Mr Morris was told that Sara had appeared perfectly normal on the night before she died.
However, later while having a cigarette on the quarter deck with another officer, she had become upset when he addressed her as "sweetheart".
The court heard she told him: "Do you realise how condescending that sounds?"
The coroner said what had caused her to take her own life was not known and being called "sweetheart" would not normally cause her to get angry.