Diamond Jubilee: Bedford council holds street party workshops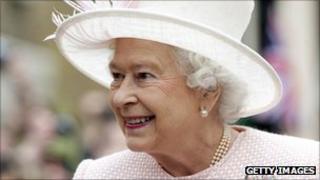 People in Bedford wanting to hold street parties to celebrate the Queen's Diamond Jubilee are being invited to attend special workshops.
Plans to waive the fees normally charged for a road closure in the town have also been announced.
Mayor Dave Hodgson hopes the move will encourage the public to emulate the Queen's Coronation parties.
"It will be a fantastic opportunity for communities to celebrate together," he said.
"Bedford Borough Council wants to make it as easy as possible for residents to mark the occasion in neighbourhoods across the borough. That's why we're ensuring there is minimal paperwork and cost involved."
Mr Hodgson added the gesture would also be extended to those wishing to organise an Olympics-based party.
"We're making these workshops available to all to provide support and advice to anyone interested in holding a street party in their neighbourhood for the Diamond Jubilee or for the Olympics," he said.
The workshops will take place at Riseley Village Hall at 19:30 GMT on 6 February and in the Harpur Suite at Bedford Corn Exchange on 9 February at 12:30 GMT and 18:30 GMT.