Hertfordshire mother backs calls for a change in missing people law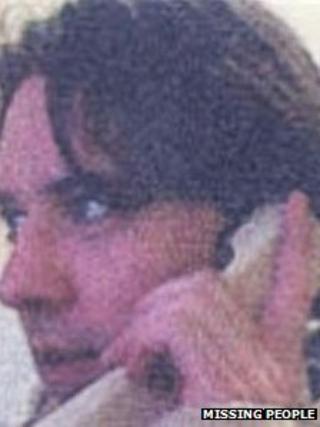 The mother of a missing Hertfordshire man is backing calls for a law change to enable families of missing people to deal with their affairs.
Rosemary Bateman's son Andrew disappeared from his home in Hemel Hempstead in 1999 when he was 27.
Mrs Bateman said she was currently unable to deal with her son's finances.
At present in England and Wales there is no time limit on how long financial affairs remain in a person's name where there is no death certificate.
"The bank says it is nothing to do with me," Mrs Bateman said.
"Because there was no movement in Andrew's account they just stopped sending the statements."
The bank account has remained untouched for 13 years.
Mrs Bateman added: "We don't want the money, but we could have given it to charity instead of the bank keeping it."
'Difficult situation'
Nicola Sharp, from the charity Missing People, welcomes the Commons Justice Select Committee report calling for a single certificate declaring someone "presumed dead".
"Families can find themselves in a very difficult situation when a family member disappears," said Ms Sharp.
"We are recommending guardianship orders, which would enable families to safeguard and maintain people's financial and legal affairs whilst they are missing, in the hope that they will return to their family alive."
Thirteen years on, Mrs Bateman has not given up hope of seeing her son again.
"We're desperate to hear from him or anyone who knows where he might be," she said.
"We just want to know if we've still got Andrew."