The Venerable Richard Atkinson to be Bishop of Bedford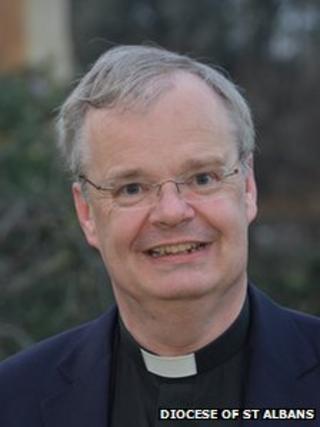 The new Bishop of Bedford will be the Venerable Richard Atkinson, Downing Street has announced.
The 53-year-old is currently the Archdeacon of Leicester, with responsibility for the City of Leicester and east Leicestershire.
He replaces the Right Reverend Richard Inwood, who is due to retire on 31 March, after 10 years of service.
Archdeacon Atkinson said he was "passionate" about the Church's capacity to change communities.
"I am looking forward enormously to getting to know the diversity and depth of the communities of Bedfordshire and Luton," he said.
'Worthy successor'
The Bishop of St Albans, the Right Reverend Alan Smith, welcomed the appointment.
"Richard Atkinson comes with a wealth of experience, especially relevant to the communities of Bedfordshire and Luton," he said.
"He has ministered both in deprived urban areas, working alongside people of other faiths, and he also has a deep knowledge of rural communities."
He added: "We have found a worthy successor to Bishop Richard Inwood."
Archdeacon Atkinson will be consecrated as the Bishop of Bedford on 17 May and welcomed to the Diocese in a service at St Paul's Church, Bedford on 19 May.