Police accused of libelling lake death woman's boyfriend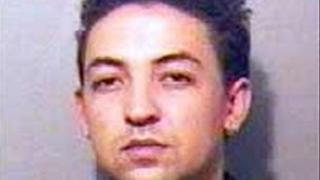 The boyfriend of a woman whose body was found in a Bedford lake has accused police of libel in suggesting he had "probably killed" her, the High Court has heard.
Amilton Bento, 31, was jailed in 2007 for the murder of Kamila Garsztka, 26.
His conviction was quashed in 2009 after new evidence cast doubt on it.
Mr Bento claims a Bedfordshire Police press release from July 2009 implied he was guilty of murder. The force argues Mr Bento "probably did kill her".
Hugh Tomlinson QC, representing Mr Bento, explained that the release was issued two days after the Crown Prosecution Service (CPS) discontinued the criminal case against Mr Bento.
His legal team told the High Court the release implied he "was guilty of murdering Kamila Garsztka and wrongly escaped justice as a result of confusion in regard to the expert evidence".
When the Appeal Court quashed the verdict, it left the way open for a retrial, but the CPS decided to drop the case against Mr Bento, prompting the police press release.
Miss Garsztka's body was found at Priory Marina, near Bedford, but there were no witnesses to her disappearance and tests proved inconclusive on the cause of her death.
Mr Tomlinson told the High Court that CCTV footage of what may have been her last movements had played a key role in the criminal trial and were "central" to the Crown case.
The footage was shot on 13 December 2005 and supposedly showed Miss Garsztka carrying a shoulder bag which she always took with her.
The Crown alleged Mr Bento, formerly of Rutland Road, Bedford, later took the bag back to his flat in an effort to make her death appear like a suicide.
Mr Bento's conviction was ultimately quashed because new evidence undermined the validity of the CCTV footage, said his counsel.
Mr Tomlinson, told the High Court there was no evidence Mr Bento had a violent character or any motive to harm Kamila.
Richard Rampton QC, for the force, said his clients aimed to prove Mr Bento "probably killed Kamila, and that this was either murder or manslaughter".
Mr Bento, now living in Portugal, is seeking at least £200,000 in libel damages.
The hearing continues.