Future of Great Missenden library secured by florist shop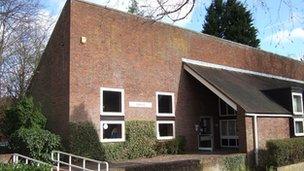 The future of a Buckinghamshire library has been secured after it offered to share its building with a business.
In 2010, the county council earmarked Great Missenden library as one that should be community-run to save money.
After the success of a campaign to keep professional staff there, a model to create the funds needed was developed.
A plan to bring businesses in got public support and a local florist was chosen after firms were asked to submit proposals.
The library was one of 14 Buckinghamshire County Council recommended should be run by the community in order to save £688,000.
A model combining volunteers, professional staff and a local business, was devised by the Great Missenden Library working group, set up in December 2011.
More than 100 residents responded to a public consultation in March 2012, and 97% agreed with the proposal to generate income through sharing the library building with another business or service.
Under the proposals, the county council will retain responsibility for a level of council staffing, at present two posts, while the community will supply volunteers.
The business proposals also included putting a post office and a cafe into the library.
Local florist, The Flower Room, was identified as the most suitable option by the council as offering "the most sustainable option for the future".
Martin Phillips, of the county council, said he hoped this model would set a precedent for other libraries across the county and nationwide.
"Partnering with a local business is not only a great way of generating income for the library and keeping the library alive with potential new visitors but enables local businesses to get more involved in what matters to the community," he said.
Related Internet Links
The BBC is not responsible for the content of external sites.