Killer patient was 'unknown quantity', court hears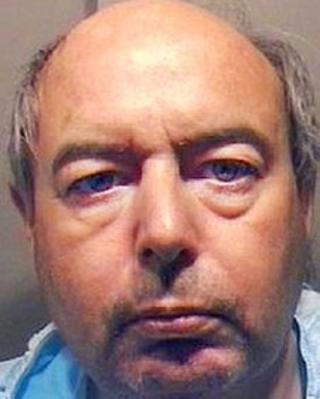 A patient who stabbed a nursing home worker to death was an "unknown quantity", a colleague of his victim has told a jury at Luton Crown Court.
Jacqueline Knight said Stephen Flatt had not been properly assessed before arriving at Abacus House in Dunstable, Bedfordshire, in the summer of 2007.
He went on to kill care worker Kathleen Bainbridge.
Hertfordshire Partnership NHS Trust denies breaking health and safety rules.
'All evil'
Flatt was ordered to be detained at a mental health unit in 2009 for the killing of Mrs Bainbridge.
Mrs Knight told the court: "I don't think he should have been there (Abacus House)."
A week after arriving at Abacus House, Mrs Knight said Flatt made the comment to her: "You are all evil and you are going to pay." She said it was said with menace.
A month later he stabbed Mrs Bainbridge to death and seriously injured another care worker.
Mrs Knight was giving evidence for the prosecution at the court, where the Hertfordshire Partnership NHS Foundation Trust is accused of breaching health and safety rules when it placed Flatt at Abacus House.
The prosecution said he should never have been sent there because it was not geared up to treat and look after anyone with the bipolar condition, which Flatt had.
Staff at the home were more used to dealing with people who had been involved in road accidents and suffered brain injuries, stroke patients and those with alcohol or drug abuse problems.
Flatt, from St Albans, Hertfordshire, could be aggressive and violent and in the past had carried offensive weapons, the court has heard.
The trust denies contravening a health and safety regulation by failing to provide a suitable assessment of the risk Flatt posed and a second charge of failing to discharge a duty to ensure persons not in its employment were exposed to risks.
The owner of the home Chelvanayagam Menna, 58, of Periwinkle Lane, Dunstable, pleads not guilty to three charges under the Health and Safety Act that he failed to carry out a proper assessment as to the risks staff and other patients.
The trial continues.