Lottery winner Edward Putman admits benefit fraud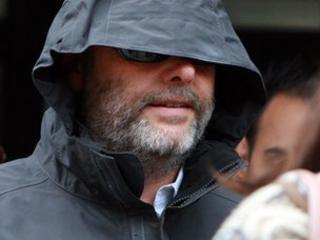 A man who won nearly £5m on the lottery has admitted fraudulently claiming about £13,000 in benefits.
Edward Putman, 47, of Station Road, Kings Langley, Hertfordshire, pleaded guilty at St Albans Magistrates' Court to two counts of benefit fraud.
Putman continued applying for housing benefit and income support after his win in September 2009, which funded two sports cars and a new house.
He is due to appear for sentencing at St Albans Crown Court on 24 July.
The court heard how Putman, who was convicted of rape in 1993, began receiving income support in 2000 on the basis of his being incapacitated by anxiety issues.
When he failed to attend a medical check-up in 2009, his benefits were suspended, before being officially ended in April the following year.
In July 2010, 10 months after being made a millionaire by his lottery win, he wrote to the Department of Work and Pensions (DWP), asking them to reinstate his benefits.
Millions in bank
He also wrote to Dacorum Borough Council saying that he had been forced to survive on handouts from his family and friends.
The court heard that his benefits were reinstated and also backdated, as he had asked them to be, to January 2010.
Authorities became suspicious in October 2010 when Putman went to the council asking if he could buy his council house under the right-to-buy scheme, telling them he had the £84,000 needed to buy it in cash, the court was told.
Prosecutor Hita Mashru told the court investigation found Putman had an account with St James's Bank.
Its records showed that on 10 September 2009, two large sums of cash were paid into this account - one for just over £2.5m and the other for £2.4m.
Putman was invited to be interviewed under caution, in which he said he had not spent any of the money he received in benefits because he knew it would have to be paid back.
The court heard he claimed a total of £4,809 between September 2009 and October 2010, and £8,033 between September 2009 and May last year.
During mitigation, the court heard that the defendant had admitted his deceit during questioning and had now paid back the money he owed in full.