Megan-Leigh Peat: Family are 'devastated' over death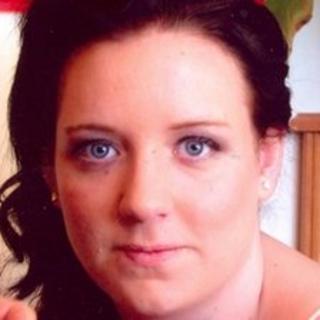 The mother of a teenager stabbed to death in Bedfordshire says the loss of her daughter has devastated the family.
Megan-Leigh Peat, 15, of Westoning, was found dead in Ailesbury Road, Ampthill, Bedfordshire, on 9 June.
Her funeral took place on Tuesday, attended by her mother, father, brothers and step-father, as well as extended family and friends.
Andrew Hall, 18, a footballer with Stoke City academy, has been charged with her murder.
Megan-Leigh's mother, Nicky, from Westoning, said they had been overwhelmed by the sympathy and support they had received.
"Words cannot say how devastated we are by what has happened," she said.
"Our lives have been turned upside down by her death and we ask that people respect our privacy on this sad day, and beyond, as we somehow try and find a way to live without her."
A provisional trial date of 30 October has been set for Mr Hall, of Robin Close in Flitwick.