John Sessions backs The Crescent Aids help in St Albans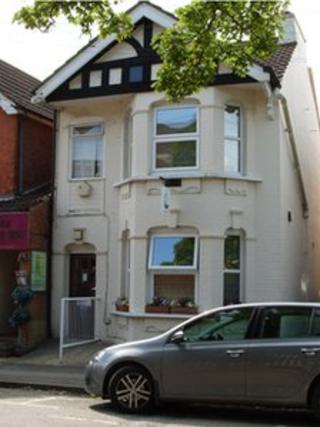 Actor John Sessions has joined a campaign to save a St Albans support service for people in Hertfordshire with HIV and Aids.
He said £200,000 a year was needed within three weeks to stop users of The Crescent falling into "bad old ways".
The county council cut the centre's funding last year in favour of "a single county wide provider", Herts Aid, near Watford.
Since March 2011, The Crescent has been relying on reserve funds and donations.
All its workers are now on a three-day paid working week but staff are keeping it open for five days by working unpaid.
It could close this month if the situation is not resolved.
Former St Albans resident Mr Sessions said that the situation was now "very urgent" and he was helping to find people to "stump up the money".
'Dirty needles'
"In some cases the service users will fall into their bad old ways [if it closes]," he said.
"If they are drug users, they will use dirty needles, if they are homosexuals they will indulge in unsafe sex and if they are haemophiliacs they will become progressively more unlucky.
"As things stand I think it is safest to assume that external money has to be the only way."
The council said that in the "current climate" it "could not afford to fund two services providing the same kind of thing".
It confirmed that other support will still be available and criticised Mr Sessions' comments about those affected by HIV as "unfair".
A spokesperson said: "There is county council-funded support available across Hertfordshire for anyone living with HIV, provided through Herts Aid, a local charity with 20 years' experience.
"If the Crescent does close, everyone currently receiving support from the Crescent will be able to receive support from Herts Aid instead.
"Many organisations have worked hard over the years to counter the stigma and prejudice attached to HIV and we strongly feel that [Mr Sessions'] comment serves to unfairly stereotype people living with HIV as helpless victims."