Council reveals low Love Luton ticket sales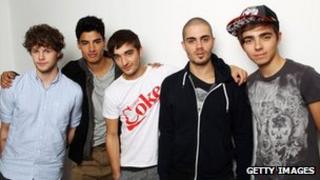 Under a quarter of the tickets that needed to be sold for the Love Luton Festival to break even were bought, the council has revealed.
Luton Borough Council said it sold over 5,500 tickets for the concerts by The Wanted and Olly Murs, but under 2,500 were at the full £30 price.
Prior to the event, it said it needed to sell 20,000 full price tickets.
Council leader Hazel Simmons said a full financial report would be issued in due course.
"We have given details of the ticket sales, as we promised, as soon as the event was over," she said.
"There is still work to be done to get the final accounts but we will come back to the public and tell them exactly how much it cost. We are hoping this will be in September."
Price reductions
The four-day Love Luton event, which took place on 6-9 July, coincided with the arrival of the Olympic torch in the town.
It included free events such as the mela and Luton's annual carnival. The two high-profile concerts were staged to pay for the infrastructure, staging and road closures of the LOCOG event.
The council had anticipated revenue of £562,000 from ticket sales for the concerts, but only sold 2,455 tickets at the full price.
The cost was slashed to £15 in June, and a further 3,158 tickets were sold.
Ms Simmons defended the pricing and said that market research revealed people would pay £30 for the tickets.
"In the weeks leading up to the festival we were told by the public that was too dear to take a family so that is why we reduced the cost," she said.
Opposition councillor David Franks said it was "bad planning" and the council now "has to pick up the pieces".
"The council is very good at organising lots of things but organising pop concerts is not one of them. We would have brought in a professional promoter to organise it," he said.
"The two main paid-for events really should have been aimed at different audiences."
The week before the events, the council revealed that a shortfall of £290,000 may be incurred but the money would come from a special insurance fund and no authority services would be affected.