Hertfordshire County Council plans to help film makers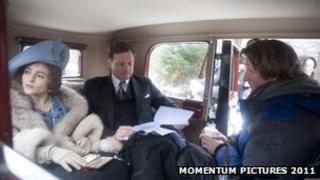 Making movies in Hertfordshire could become easier under the council's plan to gain new legal powers.
Hertfordshire County Council is looking to promote a Private Bill to allow roads to be closed quickly for filming.
It said the current procedure, which can take up to eight weeks, could be reduced to two weeks.
Private Bills are usually promoted in Parliament by organisations like local authorities or private companies to gain extra powers.
Hertfordshire is home to famous studios in Elstree and Leavesden and has also been used as locations in films such as Raiders of the Lost Ark, The King's Speech, A Clockwork Orange, War Horse and the Harry Potter series.
But film industry representatives have told the council the current process to close roads takes too long.
Councillor David Lloyd said: "Securing this bill would make us one of only two counties outside of London who are able to give permission so swiftly and would give us a competitive advantage in this multi-billion pound industry.
"Making the filming process easier in Hertfordshire will help us get even more economic and social benefits for all of our communities."
Experts believe the film industry currently brings in about £19m a year to the county's economy.
A public consultation will last until 31 August and councillors will decide if it will deposit the bill in Parliament at a full council meeting in November 2012.
The earliest it could become law is July 2013.