Buckinghamshire minister appointed Olympic chaplain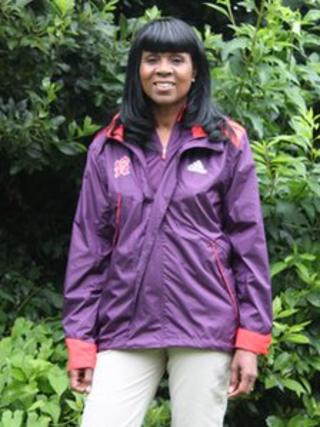 A Buckinghamshire minister has been appointed a chaplain at the 2012 Olympic and Paralympic Games.
Reverend Janet Binns will be based in the Olympic village providing pastoral care and spiritual help to athletes.
The village has a purpose built multi-faith centre where Christianity, Judaism, Islam, Buddhism and Hinduism are represented.
A team of more than 50 chaplains from around the world representing the different faiths will work there.
Reverend Binns currently covers the Buckinghamshire part of the Diocese of Oxford and arrived at the Olympic village in the week before the Games opened.
Pastoral care
She said the team had had some training, had talked to chaplains who had been to previous Olympics and were now settling in and "finding our feet".
"It's really comfortable and really peaceful," she said.
"We're going out and meeting people and getting to know them and getting to know the village.
"I'm looking forward to spending time with the athletes on their level, to be able to offer pastoral care, to be able to listen and help them as much as I can.
"I did a walkabout and looked across to the stadium and it really dawned on me that this is huge and its happening here in the UK and we're really privileged to be hosting it."
A keen marathon runner herself, she said she was able to empathise with what athletes may be going through.
"As an athlete myself, I feel that in order to compete at that level there has to be something else that motivates you and keeps you going, something that you can turn to away from the normal things in your life" she said.
"For some athletes, especially those who are spiritual, and there are a few, their spiritual aspect will play a big part in their competition."