Ex-Olympic hopeful jailed for kidnap and torture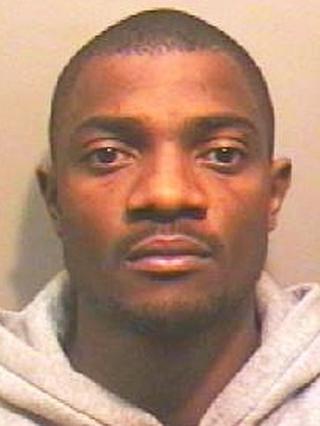 A former Olympic hopeful has been jailed for 12 years after kidnapping and torturing a man for money.
Ex-Great Britain bobsleigh team member Julian Hughes-John, 31, of Luxembourg Close, Luton, was found guilty of kidnap and GBH with intent.
Hughes-John and two others bundled their victim into a van and hammered a drill bit into his ankle in March last year, Luton Crown Court heard.
The three thought the man had access to large amounts of money.
Ruthless attack
It was only by chance that a passing police car spotted the suspicious van parked in Selsey Road, Luton, Bedfordshire, and stopped to speak to the driver.
But the driver pulled away, before stopping further down the road and fleeing with his accomplices on 24 March. The trio were later captured.
On checking the inside of the vehicle, officers were shocked to find a 32-year-old Luton man tied up, after being kidnapped as he walked home along Colin Road close to the junction of Stockingstone Road that evening.
Judge David Farrell QC, sentencing, said it was a calculated and ruthless attack which left a man fearing for his life.
He said: "It was a significantly serious and violent assault in which you deliberately incapacitated the victim to prevent him escaping, perhaps in order to tell you where the money was."
He added that the victim has suffered serious psychological effects since the 25-minute long attack.
Refused visa
Hughes-John was sentenced to 12 years in prison with a public protection order, meaning he will be on licence for a minimum of 10 years after he has completed his sentence.
The court heard how, after being imprisoned 10 years ago for his part in an armed robbery, Hughes-John turned his life around through sport, being selected to compete in the British bobsleigh team across Europe.
But after the US refused him a visa to enter the country and compete, because of his violent history, he turned back to a life of crime.
Dean Raeside, 23, of Stephens Close, Luton, was found guilty of the same offences and was jailed for 12 years.
Dean Wright, 27, of Rivergate House, Luton, the driver of the van, pleaded guilty to kidnap and was convicted of GBH with intent. He was sentenced to 11 years.
A fourth man believed to be involved in the attack was not captured.