Murray Thompson murder trial: Father 'unaware of drugs'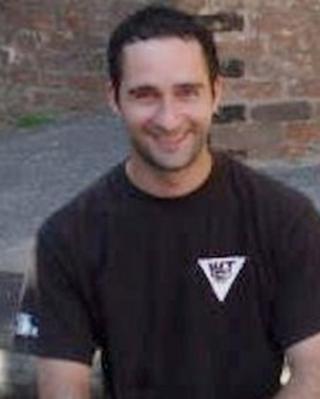 The father of a man allegedly murdered at a cannabis factory has told a jury he had no idea his son was involved in a drugs operation.
Murray Thompson, 34, of St Albans, disappeared in April 2010. St Albans Crown Court was told he tended cannabis plants at a Watford flat.
James Evans, 23, of Watford, denies murder. A body has not been found.
Anthony Thompson said: "I had been aware he [Murray] put a bit of stuff in a roll up, nothing else."
Mr Evans is on trial with Lee Sullivan, 47, also of Watford, who denies perverting the course of justice and four charges of intimidating a witness.
The jury has heard Mr Sullivan rented flats in the town for the growing of cannabis and Mr Thompson and Mr Evans tended the plants.
The prosecution's case is that Mr Thompson turned up at one of the flats, above a chemists on St Albans Road, and was murdered by Mr Evans on 20 April, 2010.
Prosecutor John Price QC said whatever happened, it had caused the victim to "shed a great deal of blood".
'Free-spirited'
Mr Thompson senior said he and his son were "very close" and saw each other for the last time for a meal on 9 April.
In a statement read to the jury, Mr Thompson's mother, Geraldine Woodstock, said: "Murray gets on with everyone and is a free-spirited, easy going young man."
She said she last saw him on Mother's Day, 14 March 2010, when he gave her some plants.
The court has heard Mr Evans, of Bushey Mill Lane, and Mr Sullivan, of Hudson Close, "harvested" a crop of cannabis from the flat and then cleared it and redecorated.
Mr Thompson's van was driven away and Mr Evan's Vauxhall Corsa scrapped because it had been used to transport the body, Mr Price said.
Mr Evans also denies conspiracy to produce cannabis and two counts of doing acts to pervert the course of justice.
The trial continues.