Olympic ticket touting arrest at Eton Dorney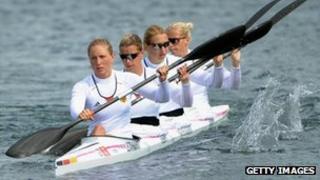 A man from Hungary has been arrested on suspicion of selling tickets without authority at the Eton Dorney Olympic venue.
Thames Valley Police said a 28-year-old was arrested shortly after 12:15 BST at the Buckinghamshire venue, which hosted kayak and canoe finals on Thursday.
The man is being held in police custody awaiting questioning.
Supt Dan Hale said: "Members of the public are reminded that tickets are not available at the venues."
George Doran, of Hanover, Germany, was charged with selling tickets without authority at the same venue following his arrest in Maidenhead Road, Windsor, Berkshire, in July.
He was released on conditional bail to appear before Slough Magistrates' Court on 14 August.
Two other men suspected of the offence were cautioned and released with no further action to be taken.