Hitchin gets new Samuel Lucas school expansion consultation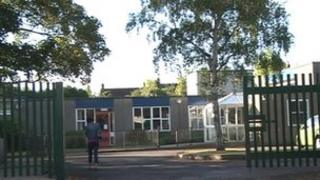 People living near a Hertfordshire school have been given another chance to air their views about proposals to increase its capacity.
The county council said it undertook a "full statutory consultation" over plans to increase the number of places for reception aged children at Samuel Lucas school in Hitchin from 30 to 60.
However, some residents had complained they knew nothing of the plan.
In response, the council opened another six-week consultation on Wednesday.
Places shortfall
Hertfordshire County Council's proposals would make the Gaping Lane site a two-form entry school instead of one, from September 2013, so extra classrooms and a larger outside playing area would be needed.
It said it needed to increase the number of reception places available in Hitchin as forecasts show there will be a shortfall of 29 places in the 2013-14 school year and 31 places in 2014-15.
Frances Button, of Hertfordshire County Council, said the original consultation "met all the legal requirements".
Resident Robin Dartington said there was still inadequate information in the consultation documents.
"We have achieved greater openness in that more people will know about the plans and be able to comment, but we haven't achieved greater transparency," he said.
"More detailed information is required about the forecast need [for school places] and why Samuel Lucas was chosen, otherwise people are no better able to make an informed decision as they were before."