Croxley Green church to appeal against chime ban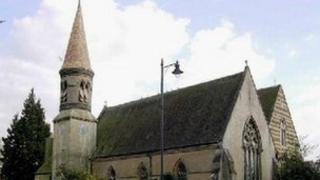 A village church in Hertfordshire is to contest an order preventing its bells from chiming at night.
All Saints Church in Croxley Green has been told by Three Rivers District Council to stop its clock chiming between 23:00 BST and 07:00 BST.
The church has decided to fight the noise abatement order and said it would lodge an appeal next week.
The notice was served in September after a resident complained the chimes were keeping them awake at night.
Although the bells only have to be silent overnight, the church said the mechanism is such that they have had to be turned off completely.
The bells had chimed on the hour, every hour, for 140 years, the church said.