Jimmy Savile scandal: Stoke Mandeville inquiry continues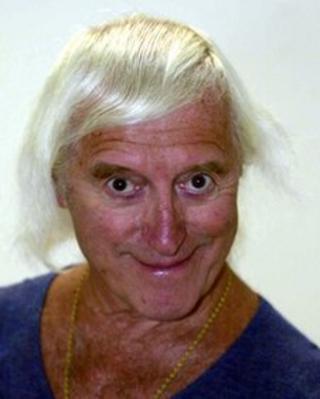 Stoke Mandeville Hospital has said it is continuing its inquiry into Jimmy Savile as a police report revealed 22 offences had occurred there.
Former BBC presenter Savile had been a volunteer porter at the Buckinghamshire hospital since 1969 and raised millions for its spinal injuries unit.
A police and NSPCC report published on Friday revealed the extent of Savile's sex abuse at institutions in the UK.
The hospital said its own findings would be published by the end of 2013.
The Radio 1 DJ died aged 84 in October 2011, a year before allegations against him were aired in an ITV documentary.
Friday's report, Giving Victims a Voice, sets out what has been discovered about Savile since the Operation Yewtree inquiry was launched three months ago.
Police said the accounts of victims, including 214 reported crimes in 28 police force areas, painted a "compelling picture of widespread sexual abuse by a predatory sex offender".
The report stated 22 offences happened at Stoke Mandeville, and also named Wycombe General.
'Hear from witnesses'
Stoke Mandeville set up the separate, independently-led Speaking Out investigation last year and said its inquiry was "serious and complex".
In October, Caroline Moore, now 53, told the BBC Savile had sexually assaulted her in a Stoke Mandeville corridor in 1971, when she was a 13-year-old patient.
Retired Thames Valley detective John Lindsay, 71, said he also raised concerns about Savile abusing girls at Stoke Mandeville but said his fears were dismissed.
Hospital chief executive Anne Eden said Speaking Out was currently reviewing files and records from the past 40 years before it heard from witnesses.
"We expect it to complete the investigatory part of the work by the summer, and to complete the report by the end of 2013," she added.
"As the investigation's name suggests, it is very keen to hear from anybody with any knowledge that they feel could help its work or anybody that needs support because of Jimmy Savile's alleged behaviour.
"I would urge anyone with information to contact the investigation team so that they can record it, offer support and investigate what happened."
The Stoke Mandeville inquiry is being led by independent investigator Dr Androulla Johnstone and overseen by a local oversight panel led by the hospital trust's non-executive director, Keith Gilchrist, the hospital said.