Rachel Manning 'strangled and dumped at golf course'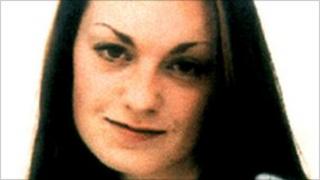 A restaurant worker strangled a woman and dumped her body at a golf club in Milton Keynes more than 12 years ago, a jury has heard.
Shahidul Ahmed, 41, murdered Rachel Manning on 10 December 2000, after she had been on a night out, Luton Crown Court was told.
Prosecutor Ben Gumpert said the 19-year-old's body was found two days later at Woburn Golf Club.
Mr Ahmed, of Chestnut Crescent, Bletchley, denies murder.
'Complicated case'
The court was told there was no evidence of a particular motive and "whether he always intended to kill her was unknown".
The jury of seven women and five men heard that Mr Ahmed came to police attention in May 2010 when he was arrested for an unrelated matter.
Mr Gumpert said the case was "complicated" because Miss Manning's boyfriend, Barri White, was convicted of her murder in 2002.
The case at that time had been that Mr White had attacked his girlfriend at a phone box in Milton Keynes and strangled her.
His conviction was later quashed on appeal and he was acquitted at a retrial in 2008.
Miss Manning had been to a 1970s' theme party with Mr White and her friends on Saturday 9 December 2000.
They went on to Chicago's nightclub and left at about 02:15 GMT, with Mr White walking to stay at a friend, Keith Hyatt's, home.
Miss Manning walked off alone, to catch a taxi.
DNA evidence
She phoned her home in Wolverton from the phone box at 02:43 and spoke to her flatmate to say she was upset.
The flatmate, Chris Gardiner, phoned her back but the call failed.
She then phoned Mr White and said she did not know where she was.
The pair, who had been drinking, agreed to meet at a Blockbuster video store, where he and Mr Hyatt would pick her up.
When they arrived at 03:13 in Mr Hyatt's van she was not there.
The prosecutor said it was likely that she was already dead.
Mr Gumpert said a hair was retrieved from the victim's hot pants which matched the defendant's DNA.
He said tests showed it was 99.4% likely to have come from Mr Ahmed, who came to Milton Keynes in 1989.
Mr Ahmed was interviewed by police in September and December 2011.
The trial resumes on Monday.