NHS Bedfordshire obesity programme has 'low take-up'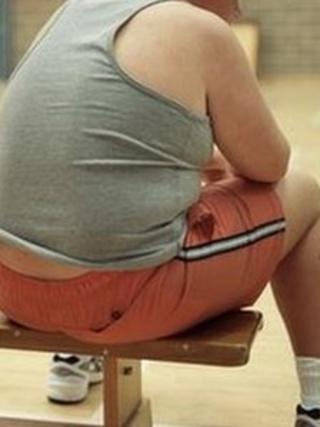 Less than one per cent of obese children in Bedfordshire are taking part in a prevention programme that costs the taxpayer £120,000 a year.
Fifty-five of approximately 10,000 overweight youngsters eligible for the NHS Bedfordshire-funded BeeZee Bodies scheme are taking part.
The 16-week programme teaches families how to live more healthy lives.
NHS Bedfordshire said parents of obese children do not recognise the problem, so are not seeking help,
All children in the UK are weighed when they start school as part of the National Child Measurement Programme (NCMP).
Parents and carers of overweight and obese children are encouraged to join courses which encourage healthy eating.
'Very challenging'
Bedfordshire's BeeZee Bodies programme, aimed at 5-15-year-olds and their families, runs in Dunstable, Sandy and Bedford but operates below capacity despite working "very hard" to recruit.
Public health manager, Craig Lister, said there were two main reasons for the low level of uptake, which make preventing and managing obesity "very challenging".
"The majority of parents of obese children cannot recognise their own children as being obese," he said.
"There is also a lot of stigma attached to it.
"Due to the position society has taken with obesity, considering it in a very negative light, it is socially challenging for a parent to say 'I think my child may be obese, can you help me?'"
He said it was "frustrating" because feedback showed families enjoyed the course and felt "able to carry on with their lifestyle changes".
Visual problem
Programme director Stuart King said he would have expected course numbers to increase because the NCMP had "downgraded the level of obesity".
"Before the programme we tended just to get the really big children where you could see there was a problem," he said.
"Now [the NCMP] identifies those with a problem that might not be visual, so you would expect numbers to increase but we have seen a tail off."
He added that it had proved really successful in helping those who do take part, because it gives families achievable aims.
"We give people information which is about their real lives, that is genuinely useful in their homes and families, not some idealised unobtainable perfect life."
NHS Bedfordshire spends £270,000 a year on obesity prevention programmes, which also include referrals to exercise, physical activity and commercial slimming programmes and advising GPs on the best ways to tackle it.
It said the wider cost to the county's health economy including hospital stays and obesity related disease relates to around £110m a year.
For more information see Inside Out in the East on 21 January on BBC One at 19:30 GMT and afterwards on the iPlayer.