Rachel Manning murder trial: Teenager 'lost' after night out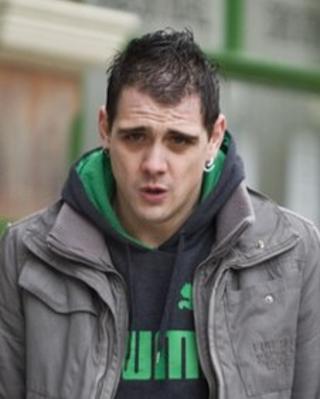 A woman discovered dead on a golf course phoned her boyfriend to say she was lost on the night she was killed, Luton Crown Court heard.
Rachel Manning, 19, had been on a night out with Barri White when they became separated in Milton Keynes.
Her body was found at Woburn three days later, on 12 December 2000.
Shahidul Ahmed, of Chestnut Crescent, Bletchley, denies murder. Mr White spent six years in jail before being cleared of murdering Miss Manning.
Mr White, then 20, described his final hours with shop assistant Miss Manning, who lived with two flat-mates in Wolverton.
The pair had been to his mother's 40th birthday party at a village hall in Milton Keynes and both were wearing 1970s fancy dress.
'Upset and angry'
At about midnight on 9 December 2000 they went to a night club in Milton Keynes.
Mr White said "nothing bad" happened in the club but when he and Miss Manning left two hours later he had a row with a stranger and walked off, telling Miss Manning to get a taxi.
He said he told her he was walking to a friend's house to get a lift home.
He said: "I was a bit upset and angry about what had happened outside the club - a bit heated."
He added there was no ill-feeling between him and Miss Manning.
He said he went to the home of Keith Hyatt, on the Fishermead Estate in Milton Keynes, and received a phone call on the landline from Miss Manning.
"She was telling me she had got lost," he said.
"She didn't know where she was. She wanted me to come and get her."
Mr White said he had told her to meet him at a nearby shopping precinct.
Convictions quashed
Mr Hyatt drove Mr White to get Miss Manning but she never arrived.
They then drove around the Oldbrook estate in Milton Keynes looking for her, before returning to Mr Hyatt's house.
Mr White said he then set off on foot searching the estate for his girlfriend, before calling Mr Hyatt from a phone box asking him to collect him.
Mr White was taken to his mother's house, arriving at about 05:00 GMT on 10 December 2000.
After working later that day at JJB Sports in Milton Keynes, Mr White said he tried to phone Miss Manning's flat.
He said on 11 December 2000 he went to her new workplace, where she had been due to start work that day, and found she had not turned up.
"At that stage I decided to phone police," he said. "I wanted to report her missing."
Mr White was convicted of her murder in 2002.
His conviction was later quashed on appeal and he was acquitted at a retrial in 2008.
The trial of 41-year-old Mr Ahmed continues.