Hertfordshire PCC David Lloyd criticised over council election bid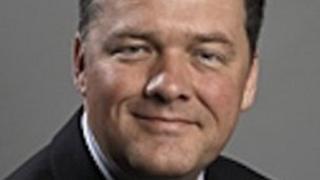 Hertfordshire's police and crime commissioner (PCC) has defended his decision to seek re-election in May's county council ballots.
David Lloyd, who has been a Hertfordshire county councillor for nearly 15 years, said combining the two roles did not break any rules.
He said: "Like many people, I will have a full time [job] and also be able to be a very effective county councillor."
Opposition councillors said the PCC role was too big to do part time.
As well as being Hertfordshire PCC, Mr Lloyd is currently a Conservative county councillor for Bridgewater, and a borough councillor in Flamstead but will stand down from his borough role in May.
Opposition councillors said they felt the £75,000-a-year PCC job deserved to have Mr Lloyd's full attention.
Liberal Democrat councillor Stephen Giles-Medhurst said he was "disappointed" Mr Lloyd was not standing down as county councillor.
"I'd assume, as I expect the voters who did vote for him would, that the job of Police and Crime Commissioner was a full time role," he said.
"Considering the county meetings are during the day, he would need to miss either those or vital PCC work as he can't be in two places at once."
'Big role'
Labour councillor Sharon Taylor, who is also a member of the Police and Crime Panel, said she was "a bit surprised".
"I assumed the Police and Crime Commissioner role was going to be a job in itself, it's a big role" she said.
Mr Lloyd said many councillors have second jobs and he has already been doing both since his election in November.
"What we are talking about is not five days a week in the county council, I will be a backbench county councillor," he said.
"The reason for doing the two together is I find it really important that an area like Hertfordshire is pulled together along with what we do in policing so we can get better delivery of services," he said.
Earlier this month, Mr Lloyd recruited the county's chief fire officer Roy Wilsher to run his office on a part-time basis, alongside his fire service role.