Danny Ferguson brain discovery brings hospital apology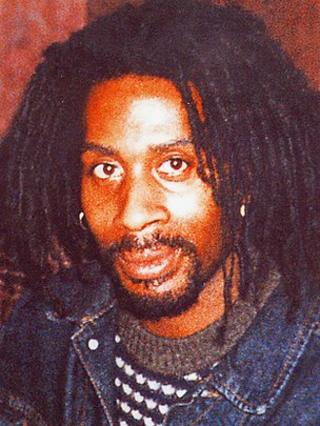 A hospital trust that found it was storing the brain of a man murdered 19 years ago has apologised to his family.
Danny Ferguson, 32, was shot in the eye and his body was hacked with a machete in a bedsit in Shakespeare Road, Bedford, in February 1994.
His brain was removed during a post-mortem examination but not replaced.
Guy's and St Thomas' in London discovered the brain among samples from a forensic pathology store at King's College London.
King's College carried out tests on behalf of police forces and coroners for many years.
After the forensic medicine department at King's College London closed, human tissue samples and organs held by the department were transferred to Guy's and St Thomas' hospitals.
A hospitals spokesperson said this was in accordance with national guidelines.
Killer never found
"These samples and organs held on behalf of the police or coroners were retained and stored in a sensitive and secure way, in accordance with strict national guidance and legislation.
"Having carefully identified the samples and organs last year Guy's and St Thomas' informed Bedfordshire Police that the brain of Danny Ferguson was retained by the trust.
"Guy's and St Thomas' would like to apologise to the family of Danny Ferguson for the distress that this situation has caused them."
Mr Ferguson's family believed the body was buried intact.
A ceremony has been carried out to place the brain with his remains.
His killer has never been caught.