Man sought over 'abduction' of Milton Keynes girl in Lanzarote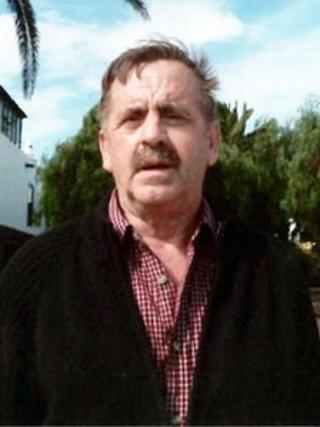 A man thought to have tried to snatch a three-year-old girl from an English couple on holiday in the Canary Islands is being sought by police in the UK.
The family, from Milton Keynes, were in Costa Teguise in Lanzarote in January 2012 when a man, believed to be British, tried to take the girl.
Her father saw her with the man and managed to get her back.
After a Spanish investigation, Thames Valley Police has released images of a man they want to speak to.
A spokesman said the incident was initially reported to police in Lanzarote and was then reported to police in the UK the following month.
But he said Thames Valley officers had been required to wait until their Spanish counterparts had "exhausted all avenues of inquiry" before issuing an appeal.
Suspect confronted
The family were visiting a shopping centre near the beach at about midday, when a man led the youngster away from her parents.
The father spotted his daughter being led round a corner into an alleyway by the man, who was holding her hand.
He ran to his daughter, pulling her away from the man who then left the scene.
A short time later, the family confronted the man, who spoke fluent English, and took photographs of him which police have now released.
He is described as white, about 5ft 8ins tall, and aged between 40 and 55, with short dark hair and a dark moustache.
Det Con John Swallow, of Thames Valley Police, called it a "very concerning incident" and said the force was working closely with the Spanish authorities and Interpol on the case.
"We have been making enquiries to try and establish the man's identity," he said.
"We have reason to believe he may be a British citizen as he spoke fluent English and made references to being on holiday."
He asked for anyone who recognised the man or had information on his whereabouts to contact police as soon as possible.