Norfolk and Suffolk mental health trust restructuring talks continue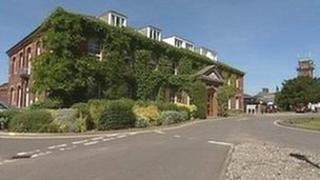 A mental health trust says it has resumed staff talks over a shake-up to its services, which could see many people made redundant.
Norfolk and Suffolk NHS Foundation Trust said it had begun a new consultation over the restructuring of its care for older people.
It plans to reduce bed space at its acute dementia ward in Lowestoft while providing more care for people at home.
Up to 500 jobs are at risk at the trust, including 49 doctors' posts.
The trust said the plans would save them £40m over four years.
Last year staff were consulted for 90 days on the overall proposals, with more talks in each department taking place in the coming weeks.
The latest consultation on older people's services is due to end in mid-August.