Stevenage caravan site shooting death reward offered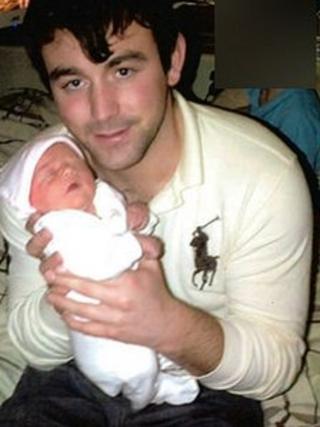 A £5,000 reward has been offered in a bid to catch a killer who shot a man to death at a Hertfordshire caravan site.
Thomas Ward died from a bullet wound to the chest after being shot when he came out of his caravan in Stevenage when three men attacked it on 23 April.
Just five days earlier, Mr Ward, 21, had become a father to a baby girl.
Charity Crimestoppers will give £5,000 to whoever provides details that lead to a successful conviction.
Police said the men attacked the caravan as Mr Ward lay in bed with his wife Theresa at 23:25 BST on 23 April.
'Horrific murder'
He was shot in the chest as he stepped out and was found unconscious in nearby undergrowth in Dyes Lane. He died in hospital later.
The men are believed to have escaped in a white Audi A3.
Mr Ward was described as a "family man" whom "no-one spoke bad things about".
Det Insp Sharn Basra, from the Bedfordshire and Hertfordshire Major Crime Unit, said: "This was a horrific murder which was carried out in cold blood.
"It has left a young infant without her father, a woman without her husband and a family without their son and brother.
"We believe the cowardly people who carried out this act are out of the county and could be anywhere in the UK or indeed, overseas.
"Whilst a large number of enquiries are being made, I am hoping that someone will be able to provide information which can help us identify those responsible."